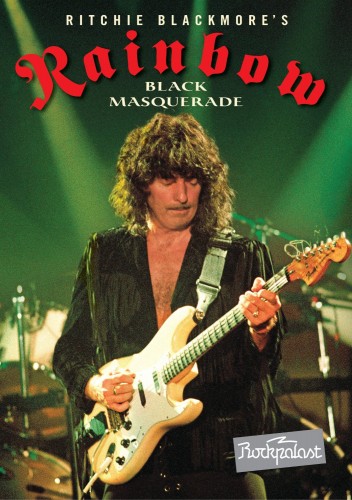 The much bootlegged Rainbow show from Philipshalle Düsseldorf on October 9, 1995, is now going to be released officially through Edel in Europe on August 23 and Eagle Rock in North America on August 27, on CD, DVD and digital download. That was the only performance of the last incarnation of Rainbow to be recorded on video professionally, for the German TV show Rockpalast.
Track listing:
Introduction
Spotlight Kid
Too Late For Tears
Long Live Rock'n'Roll / Black Night
Hunting Humans
Wolf To The Moon / Difficult To Cure
Keyboard Solo
Still I'm Sad
Man On The Silver Mountain
Temple Of The King
Black Masquerade
Ariel
Since You've Been Gone
Perfect Strangers
Sixteenth Century Greensleeves
Hall Of The Mountain King
Burn
Smoke On The Water
Ariel:

Black Masquerade:

Thanks to Rainbow Fanclan Legacy and Vladimir Drybushchak for the info.