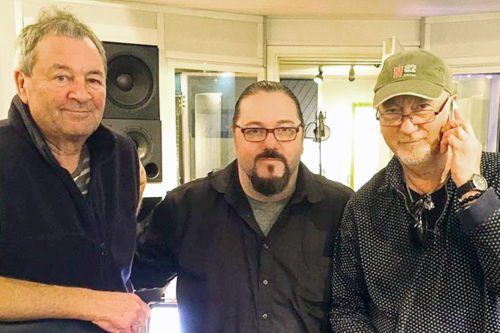 Ultimate Classic Rock has an amusing anecdote of how a swedish session man Tommy Denander got to play a single chord on inFinite:
The band were on tour and had a couple of days in Stockholm – not a lot of time left before mixing started, so it had to be recorded while on tour. I got to record Ian's vocals together with Roger Glover, and additional keyboards with Don Airey. But then Roger says, 'We're missing one guitar chord on this song. Bob says, 'You're a great player, so you can do it!' As I walk to my room in the studio to grab my guitar and amp, I just laugh loud in my head. I quickly copy Steve Morse's sound and add three first-take dubs that sound perfect. I was done in less than a minute!

…Nothing can ever be cooler or funnier than getting to play one chord on a Deep Purple album.
Thanks to Ultimate Classic Rock and Nigel Young for the info.