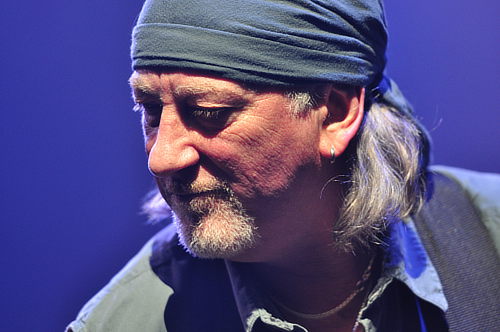 Several interviews with Roger Glover have appeared in the Irish press.
He spoke to The Irish News, waxing more philosophic than poetic.
On Time For Bedlam:
It was going to be a song about insane institution of some kind, and then Ian and I talked about the thought of being locked away, not for something you did but for an opinion that differs from the government.

And not just locked away – you're gone, forever. That's happened, that's happened in real life, not in ours fortunately.

It's a disturbing world we live in.
One of the songs on the album is Get Me Out Of Here. I don't want to know what's going on, I just want to escape. That was the feeling I wanted to get across. You can't run away from it, and it's a scary future.
The bad times are there for a reason. You learn far more from failure than you do from success. It's tough to take sometimes, but that's how you learn.

With my children, they're upset if they can't get their way. It's good to get upset, you'll learn not to eventually.
Read more in The Irish News.
Independent.ie has a shorter blurb attributed to the Press Association (might be the same source as the interview above).
Belfast Telegraph published his answer to a question he's not asked too often: what are the 3 songs he wishes he had written:
Thanks to Nigel Young for the info.