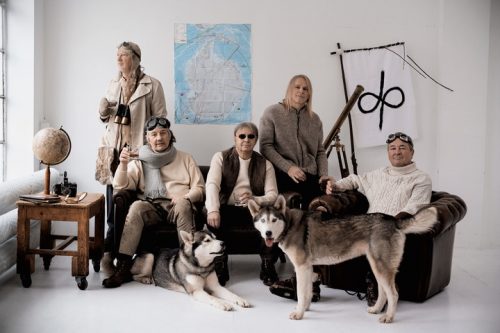 Two more events showing the documentary about making of the new album inFinite. Showing in Italy will be attended by Ian Paice and Roger Glover, who will do a Q&A session afterwards, while Cardiff event will be attended by the filmmaker Craig Hooper.
What: Deep Purple: From Here to Infinity
USW journalism lecturer Craig Hooper will show his documentary about the recording of Deep Purple's new album, and take part in a Q&A.
When: Friday, 17 March 2017, 18:00 – 21:00 GMT
Where: University of South Wales, Cardiff Campus
86-88 Adam Street
Cardiff
CF24 2FN
Tickets: free admission, but prior registration is required
What: DEEP PURPLE From Here to Infinity with Ian Paice and Roger Glover
When: Tuesday, 28 March 2017, 20:15 to 23:30 CEST
Where: Santeria Social Club
Viale Toscana 31
20136 Milano
Italy
Tickets: free admission
Thanks to Nigel Young for the info.