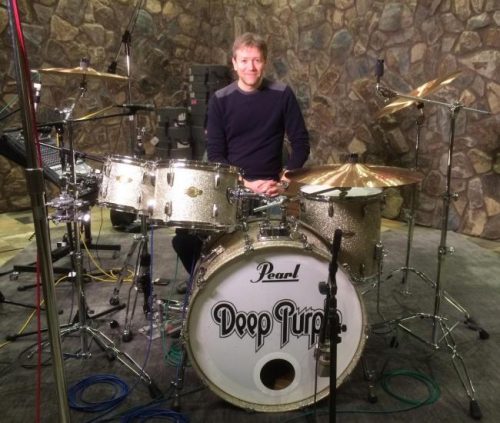 Craig Hooper, the filmmaker behind the From Here to inFinite documentary, was profiled in his local Welsh paper. This is not his first collaboration with Purple folk — he was also responsible for the 2003 Roger Glover documentary made for ITV Wales and produced the DVD that accompanied Gillan's Inn career retrospective in 2006. His team has been granted unprecedented access to the band during inFinite writing and recording sessions in Nashville and Toronto.
The film also sees the band reflecting back on the many highs and lows of a career that's influenced generations of musicians, and they consider a future choice – to retire gracefully or keep on rocking into their 70s.
From Here to inFinite premiers tomorrow, March 11 on Sky Arts in the UK, and on March 16 in cinemas in Germany and Austria. An extended version will be available with all inFinite editions that include a DVD.
Thanks to Nigel Young for the info.