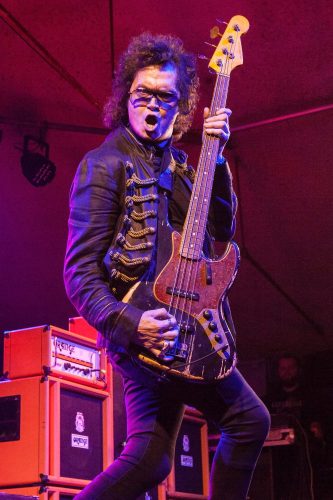 In anticipation of his European tour (which starts in Newcastle on January 20), Glenn Hughes spoke to the Metal Express Radio. He introduced his band — Soren Andersen on guitar, Pontus Engborg on drums, and Lachy Doley Jay Boe on keyboards, offered his $0.02 on the 2016 Rainbow incarnation, talked about the setlist for upcoming tour, discussed the Wolves' prospects for the season, and shed some new light on why his co-headliner with Living Colour fell through:
You were going to do-headline with Living Color in November but that fell through. What happened there?

I got a call to say they`d pulled out of the tour and was given no reason why but have since heard that they were offered a tour with Alter Bridge which their management must have thought was a bigger tour so they went for that despite all of the paperwork being sorted and agreements in place to come to the UK with me. There`s no problem between us as I know those guys well. I think it was their management who made the decision.
Read more in Metal Express Radio.
Errata: after this interview was taken a few weeks ago, a new keyboard player Jay Boe has been announced for Glenn's band.
Thanks to Blabbermouth for the info and to Yvonne for correction.