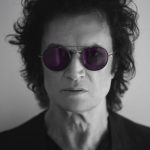 Despite all the efforts to save the day, it was announced today that the whole Glenn Hughes European tour has been cancelled. This includes the dates in both UK and the mainland between November 4 and December 14. The announcement puts the blame squarely on co-headliners' Living Colour management, who double booked the band.
I am saddened and disappointed that I will not be able to perform for my UK and European fans as I had originally intended. When I partnered with Living Colour to do this tour, I thought we would be able to make something special happen at these shows. Unfortunately, an undermining manager got involved and in turn ruined what would have been an amazing tour. I can't wait to get back to the UK and Europe to bring the new songs of Resonate to my fans overseas.
Thanks to Nigel Young for the info.