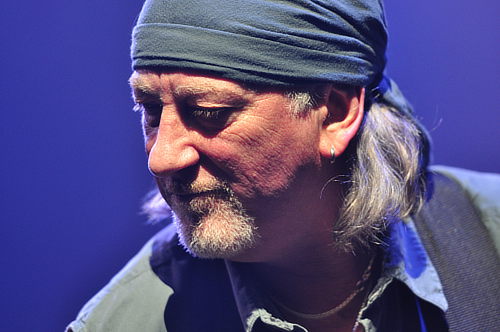 Roger Glover has posted his customary end-of-the year message to the world:
A hale and hearty December to all. I need to start by thanking those who made the effort to attend a concert or two this year, by DP or any other band – without you it would be a far lonelier place all round. Music is a gift. And live, it's a celebration.

If you sent me birthday greetings, I was touched by the warm wishes, and I read them all. Amazing – not that I read them all but that I received so many. I'm only sorry that I couldn't reply to everyone individually but I take this opportunity to tell you that I am most grateful.

2016 is fast disappearing in the mist. Apart from some great tours, DP recorded inFinite with top man Bob Ezrin. Back in January, I had expected it to be released before the year was out but for various reasons it didn't happen that way. As someone once said, "You shouldn't spoil the fruit by picking it before it's ripe." Anyway, time being what it is, spring will drop by in a few weeks and it will be yours to love or loathe, or both.
Continue reading on RogerGlover.com