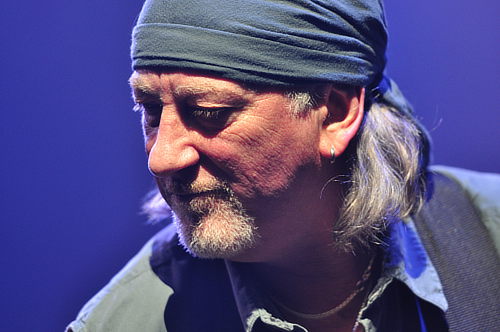 Roger Glover sends his traditional end-of-the-year message to the world:
From winter in Canada to another winter in France. In all, three months of touring, several hot months spent recording a new album, get the laundry done and that's it; a year slips by. A bittersweet year.

It was in the studio in Nashville that we heard about Jon. It was a real blow to the body, even though we expected it. Stories and thoughts of him flooded the following weeks as the enormity of the loss sank in. Back in England we said goodbye to Jon with great dignity, the service was sadness made beautiful with music. When Jon first gave me Pictured Within, I wept at the beauty of it. At his funeral I wept again at the sadness of it. Such moving music. Music that has the power to stir emotions that run deep. He changed my life. I am a lucky man.
Read more on RogerGlover.com