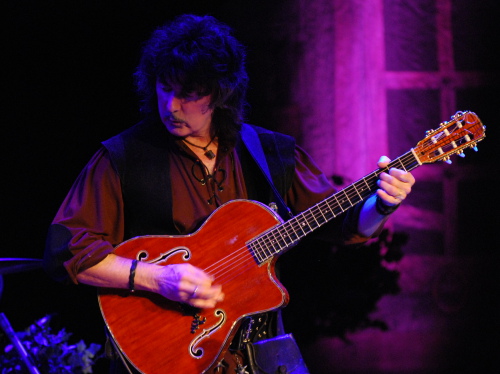 Ritchie Blackmore recently spoke to German national newspaper Die Welt. Quite curiously, his interview appears not in the arts or entertainment section, but in the automotive one.
Here's the gist of what Blackmore the motorist had to say:
He didn't get his driver's license until he was 39.
He still keeps his first car — a Mercedes 300 SE — albeit it's not in running condition any more.
When in Germany, he likes to drive on quiet country roads as opposed to autobahn.
Mercedes mechanics in Long Island charge way too much.
He has been to so many castles in Germany that he's perfectly qualified to write a guidebook. He proceeded to nail the lay of the land regarding most comfortable castle hotels near major cities on the country.
Read more in Die Welt (that is, if you can read German).
Thanks to Yvonne for the info.