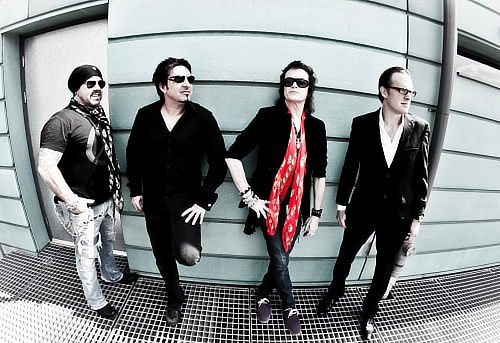 Extra! Extra!
Looks like the supergroup Black Country Communion that imploded in late 2012 / early 2013 over what at the time seemed to be irreconcilable differences, might rise from the ashes some time next year. Glenn Hughes posted this on his Facebook today, April 20:
The lads …to quote Joe this morning …"maybe it's time
To break out the heavy bats again.." #REUNITEDFRONT #BCC #BROTHERS #BONHAM #SHERINIAN #HUGHES #BONAMASSA
Which was followed a few hours later by:
Preparing BCC Rocket Ship Re-launch for 2017? all systems go @joebonamassa @glennhughesonline @jasonbonhamofficial @derek_sherinian @kevthecave ✌✌?✌✌✌
Producer Kevin Shirley confirms:
"We're refurbishing the fuel tanks and refitting the rocket. Getting ready for takeoff in 2017 again, and I'm fired up … Who's ready for another dose of BCC!?
Jason Bonham responded with a stock picture of the band simply titled "2017 !!!!"
Thanks to Blabbermouth for the heads up.