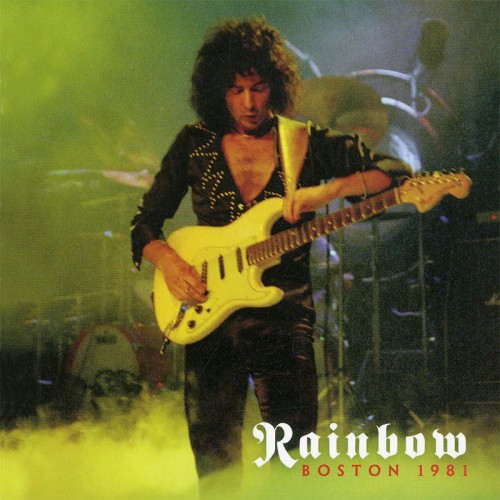 Rainbow's Boston 1981 is being released by Cleopatra Records — the same label that brought you the three 1979 Rainbow live releases. The show was broadcast on the radio at the time and was subsequently widely bootlegged. The CD appears to be already available from the label store, with a gatefold double LP on colour vinyl promised to be in the works. Amazon lists CD availability dates at May 13 for the US, May 20 for UK, and May 27 for Germany.
Track listing:
Spotlight Kid
Love's No Friend
I Surrender
Man On The Silver Mountain
Catch The Rainbow
Can't Happen Here
Lost In Hollywood
Difficult To Cure
Long Live Rock N' Roll
Smoke On The Water
Thanks to Anthony for the heads up.