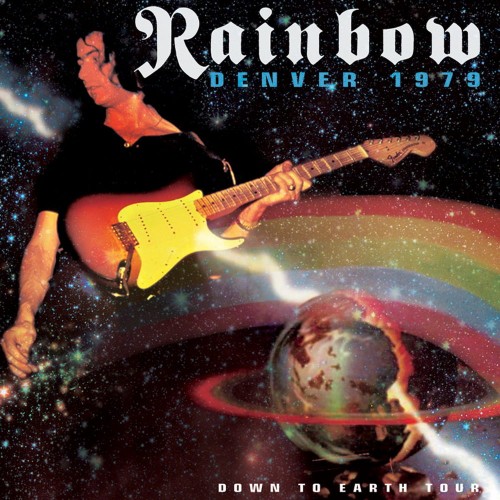 There appears to be a new Rainbow release coming out seemingly out of the blue. It is quite simply called Denver 1979 and is due on vinyl on May 12. This seems to be legit as it's being released on a small but respectable independent label Cleopatra Records out of Los Angeles. The label had in the past few years released Tommy Bolin's Zephyr remix, Captain Beyond reissues, as well as a number of tribute albums where Purple family was widely represented (we've covered many of them).
Track list:
SIDE A
Eyes Of The World
Love s No Friend
SIDE B
Since You Been Gone
All Night Long
SIDE C
Lost In Hollywood
SIDE D
Man On The Silver Mountain
Long Live Rock N Roll
Amazon description states that it'll be a "gatefold holographic foil jacket with 3 different colored vinyl options – red, green or blue (limited 1000 copies each)".
There is no further information available at this moment, but we're trying to contact the label to obtain some.
If it is what we think it is, it's a widely bootlegged soundboard recording of a show at the Music Hall in Denver, Colorado, on November 16, 1979.
Thanks to Lutz Reinert for the heads up.