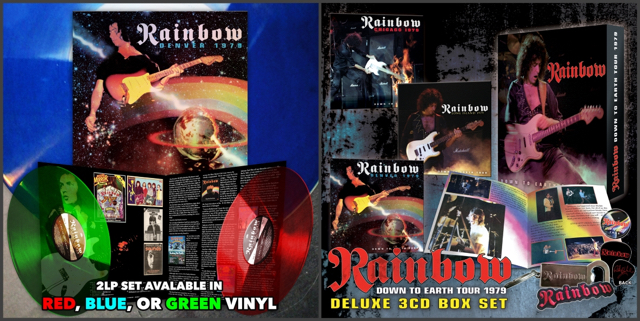 The three 1979 Rainbow shows, first of which — Denver — was released on vinyl on May 12, will be released on CD on August 21 this year. Meanwhile, the Denver show is already also available as a digital download.
The 3CD red velvet lined box will include Denver, Chicago, and Long Island shows, each on a CD in individual sleeve, a 1" color button, an embroidered fabric patch, a Ritchie Blackmore signature guitar pick, and a combo bottle opener/keychain.
Thanks to BraveWords for the info.