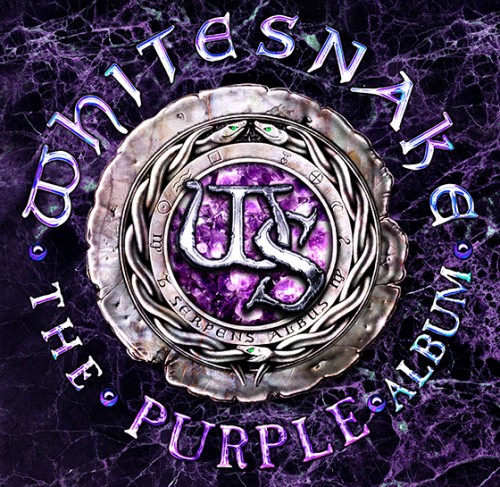 After some vague hinting and some more vague hinting, Whitesnake revealed today that their next album will consist just from remakes of Purple Mark 3 and 4 material. It will be called The Purple Album and is slated for release on May 18 in the UK (May 15 in Europe, May 19 in North America) via Frontiers Records.
Track list:
Burn
You Fool No One (interpolating Itchy Fingers)
Love Child
Sail Away
The Gypsy
Lady Double Dealer
Mistreated
Holy Man
Might Just Take Your Life
You Keep On Moving
Soldier Of Fortune
Lay Down Stay Down
Stormbringer
The deluxe edition will also include two bonus tracks:
Lady Luck
Comin' Home
and bonus videos:
Lady Double Dealer
Sail Away
Stormbringer
Soldier Of Fortune
Behind The Scenes
EPK
The news are accompanied by a couple of quotes from Coverdale:
It's a tribute – a homage. It's a huge thank you from me to Deep Purple for the opportunity I was given over 40 years ago.
I said to Richie Blackmore, 'You guys set me on an incredible journey that continues today and I couldn't have asked for better teachers.' The university of Deep Purple is an extraordinary, amazing school to learn from. We can't wait to play these songs in concert.
After this release the band will embark on an extensive US tour (with a couple of Canadian dates tucked in) that will start on May 28 in Spokane, WA, and finish on July 25 in Atlantic City, NJ. The tour is also branded as Purple. See our calendar for the complete listing. Tickets for many shows are going on sale in within the next couple of days. Whenever there is a "fan club" presale, the password is PURPLE.
VIP packages are available for some shows. These will include (at least for the Santa Rosa show on June 2):
One premium reserved ticket located in the first 12 rows
Specially designed Whitesnake tour shirt (exclusive to VIP packages only)
Collectible tour lithograph autographed by David Coverdale (numbered, limited print)
Official Whitesnake tour program
Exclusive Whitesnake merchandise item
Commemorative tour laminate
Thanks to Classic Rock for the info.