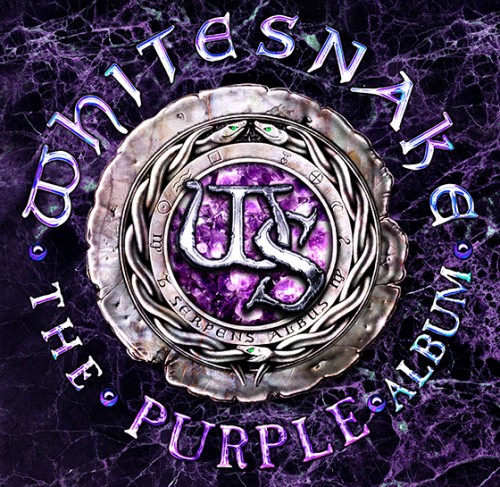 Ever since Whitesnake's The Purple Album came out a few days ago, it has been the talk of the town in Purple quarters of the 'net. Love it or hate it, DC managed to get lots of attention to this release. One of our readers shares his thoughts.
---
Well, I have listened to The Purple Album three straight times now, and before I get into my track-by-track thoughts, here's a bit of an intro.
The thought of David Coverdale revisiting his old Purple tracks is a pretty interesting one. Some people might think he did such a thing just because of potential dried up creativity, but I don't think so. I think his words about wanting to pay a tribute to the band who put their faith in him by hiring him are genuine. The idea is a cool one, I think. Does this idea work throughout the disc? Sometimes.
Coverdale's voice is heavily produced here and there and, of course, isn't what it was 40 years ago. Tommy Aldridge's drum sound throughout the whole thing is pretty crappy – especially the snare which I think sounds like a brown paper lunch bag. Of course, these versions of the songs don't match the originals. That would be a very tall order, and probably not possible for many reasons. Tommy Aldridge's drumming style being one of them. I also don't think that bettering the originals was the intention. However, some songs did surprise me.
Burn
Not a bad version. There are a few omissions which bug me and the organ solo is too low in the mix. This version starts with the guitar by itself which doesn't pack a lot of ooomph. It's amazing what a quarter note drum/bass shot will do! The guitar solo, however, is pretty good as well as a bit of a medieval new section at the end of the solo. It's nice that Aldridge has respect enough to play a straight beat, pretty much, through the verses. Trying to duplicate Paice's fluid fills or coming up with fills of his own would have been sacrilege. There is some pretty good backup singing in the absence of Hughes, and I like the 4 ascending shots during the keyboard solo. They have kept the same ending as when they played it at the Sound Academy back in 2005.
You Fool No One
One of my favourite tracks from the Burn album. This version starts off with harmonica followed by a screeching guitar – which is definitely different – before breaking into the main riff which has been Metallica-ized with staccato guitar notes complete with a matching double bass drum pattern. This works, I guess, but of course this makes the feel completely different from the original. The cowbell pattern helped make this a great song on Burn – no sign of that pattern here. As well as that, I find that the middle instrumental section is a bit overblown. However, Coverdale's voice sounds pretty good on this as he sings his and Hughes' parts. All in all, different, and not too bad aside from the Metallica-ized riff.
Love Child
A pretty unsatisfying version even though Coverdale sings this a lot better now than he did on the live recordings 40 years ago. This version doesn't contain the instrumental bridge where I would have thought some fun could have been had. What it does contain is a pretty annoying arpeggiated guitar part during the main riff from time to time, and chorus gets pretty annoying by the end. Not entirely bad – but far from great. It's a memorable song from Come Taste The Band – not entirely memorable here.
Sail Away
Now THIS is more like it. A wonderfully played acoustic version which suits Coverdale's voice very nicely. Some nice harmonies, and the song flows along very well. A definite highlight.
The Gypsy
Not exactly what I would call my favourite Purple track. I don`t hate it, but I have always thought of it as being a bit drab. This version doesn't change my mind about it. The `Tell Me Gypsy' parts are quite corny, and the guitar solo is too 80s like for my liking.
Lady Double Dealer
A pretty satisfying version as this is the one song where Tommy Aldridge doesn't sound out of place since the song demands drumming more along the lines of his style. This version does not contain the `Oooh Baby' in the bridges which is more than okay with me! The final bridge is done a capella style which I can't really make up my mind about whether I like it or not. All in all, one of the better songs on the album.
Mistreated
No. Horrifying. A skipper for sure.
Holy Man
This song REALLY surprised me. I couldn't believe it was included on this album because I couldn't see how they could do it without Glenn Hughes since he sang it by himself on the original. I know it was co-written by him, Coverdale and Lord, but still… it seemed to be a song mostly associated with Hughes, in my opinion. However, this version is is very good, and is
another song that fits Coverdale's register very nicely. I enjoy Coverdale's singing on this better than Hughes` singing on the original.
Might Just Take Your Life
After a pretty cool dirty slide guitar/vocal intro, it falls into the main riff where the song chugs along quite nicely. Of course I miss the organ, and the vocals could be better, but all in all pretty listenable.
You Keep On Moving
Not too bad of a version. One memorable thing about the
original is the punched up organ sound – which is lacking here. I know Whitesnake is more of a guitar band, but come on. However, I don't hate this version… it stays quite close to the original for the most part.
Soldier Of Fortune
A very nice take on this song – once again complimenting Coverdale's lower register. Some very nice sounding acoustic guitars on this. Straying too far from the original would have been nuts…
Lay Down, Stay Down
This is an AWESOME song off of Burn, and a TERRIBLE song here. They have made it sound dumb, and it's evident that no care was put into this version at all. It contains a pointless guitar intro as well as some thoughtless drumming from Aldridge. Another skipper.
Stormbringer
This version has grown on me even though Coverdale's vocals are FAR from natural sounding. It rocks pretty well and I like how the guitar solo ends off with some pretty cool finger tapping.
Lady Luck
It's amazing what a drum pattern will do. The original sees Paice play a pattern which fits the song perfectly – open and closed hi-hat 8th notes. Aldridge decided to just play a straight flat beat which makes the song itself sound flat and lifeless. Close to another skipper.
Comin' Home
A great opener from Come Taste The Band, and a pretty forgettable closer on The Purple Album. Not a fan of Coverdale's voice at all on this version, and the guitars for the most part sound like they are trying to copy Thin Lizzy – which doesn't really work for Purple's music. Close to a skipper as well.
Having said all this, I am glad I purchased this recording. I was quite curious about the idea, and the idea, in some cases, works quite well.
Review by Moe Cullity