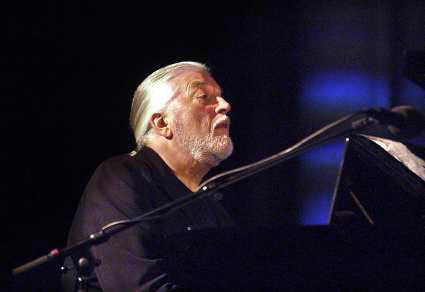 An interview with Jon Lord, done before the Concerto performance in Dublin in September 2009, is available from Irish public broadcaster RTE. This obviously has previously appeared in print, albeit in unspecified publication. Jon quips about the Concerto, past and present.
Regarding the original 1969 performance and alleged tensions within the band about it:
The band loved it! Reports of a schism were not true, it wasn't 'Jon was doing his classical thing, so he wasn't concentrating on the rock band'. People forget that during that time, were inventing hard rock, and during the time of the Concerto we were writing Deep Purple In Rock. I don't think that anybody would listen to that album and say that it wasn't committed. The story doesn't hold up. Forgive me for saying this, but it was a journalistic invention, it was a good story. 'Jon wants orchestras, the rest of the band don't. Split in Deep Purple!'
Read more from rte.ie (PDF file, 1.4 MB).
Thanks to Yvonne for the info.