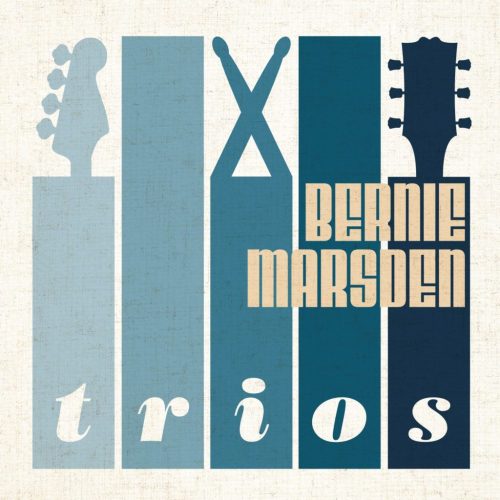 Bernie Marsden is releasing another album in his Inspirations series, following up on last year's Kings and Chess. This one is called Trios and is a tribute (mostly) to power trios of the 1960s and 70s. The album us due out on August 5 via Conquest Music, and can be pre-ordered via this link.
Tracklist:
Black Cat Moan (originally by Beck, Bogert & Appice)
Driftin' Blues (various artists, starting from the 1940s)
Funk #49 (James Gang)
Never In My Life (Mountain)
Outside Woman Blues (trad., Cream)
Drifting (Jimi Hendrix)
Rock And Roll, Hoochie Koo (Rick Derringer/Johnny Winter)
Same Old Story (Stevie Wonder?)
Spanish Castle Magic (Jimi Hendrix)
Too Rolling Stoned (Robin Trower)
Na Na Na (Cozy Powell's Hammer)
Video for Bernie's version of Na Na Na:
Thanks to BraveWords for the info.