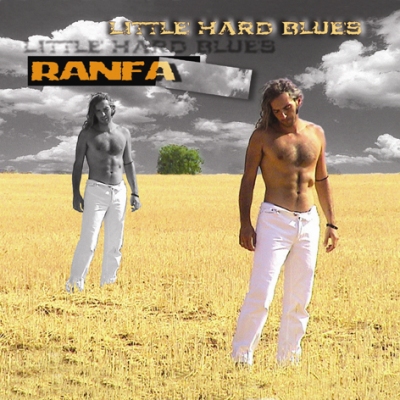 Ian Paice appears as a special guest of the first album by Italian singer from Florence Andrea 'Ranfa' Ranfagni. The album is called Little Hard Blues and was released on December 24, 2007. Other guests appearing on the album are Bernie Marsden, Tracy G (Dio), James Christian (House of Lords) and Roberto Tiranti (Labyrinth). You can listen to clips from the album at Ranfa's myspace page. Order the album by emailing ranfamv@libero.it.
Track list:
1. Everybody knows (with Bernie Marsden)
2. Mars
3. Forget my boogie (with Ian Paice)
4. Just got paid (ZZ Top cover)
5. It will be not this blues (with Roberto Tiranti)
6. Who needs them?
7. May Day (with Bernie Marsden)
8. New baby (with Bernie Marsden)
9. Mrs. Hope
10. Little hard blues (with James Christian )
11. I learned my lesson well (with Tracy G)
12. Easy woman (with Bernie Marsden)
Thanks to Francesco from www.deep-purple.it for the info.