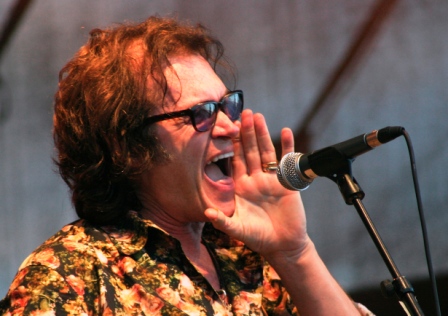 The Moonstone Project has signed a deal with Swedish label Blistering Records to release their new album Rebel On The Run. Glenn Hughes contributed music and vocals on the track called Closer Than You Think. Moonstone's guitarist Matt Filippini recalls:
Closer Than You Think is a beautiful gift from Glenn. He wrote that magical piece while I was at his house in LA. We were watching TV in his living room & suddenly he ran into his studio, picked up his guitar & 5 minutes later the song was born!
Ian Paice also is making a guest appearance on the album, along with Clive Bunker and Ken Hensley. The lineup is completed with Matt Filippini (guitars), Alessandro Del Vecchio (keyboards), James Christian (lead vocals), Nik Mazzucconi (bass), Francesco Jovino (studio drums), Alex Mori (live drums), Robin Beck and Roberto Tiranti (both backing vocals).
There are four live dates announced so far in support of the album, three of them with Glenn Hughes (Tirana, Albania, Cermenate, Italy and Varese, Italy), and another one with Doogie White, on May 15 at the Motorock Festival in Cremona, Italy.