Sadly, gone are the days when Roger graciously provided us with the studio updates on the progress of a new album. These days we have to resort to rumours and second hand info.
On November 2, 2019, Chameleon Studios Hamburg posted this picture to their Facebook feed: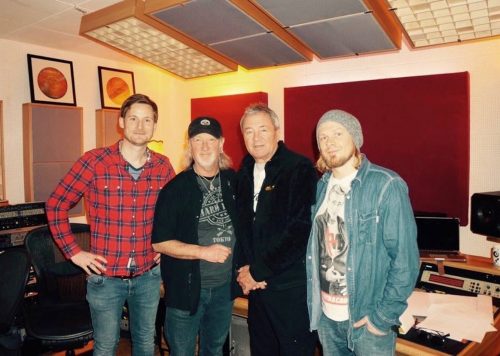 The chap on the left is mixing engineer Eike Freese. So, the purpose of the visit could have been mixing the new album and/or finalizing vocal tracks. Or something else completely. Your guess is as good as mine.
Thanks to Yvonne for the info.