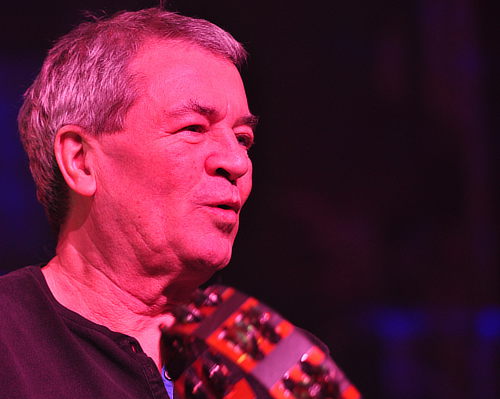 VWMusic has a fresh interview with Ian Gillan. And it is definitely worth spending your time to go through.
Andrew:
The current lineup of the band is one of the most consistent and creative intonations in Deep Purple's long history. What is it about this group of players that's kept things so solid?

Ian:
Well, I hate to say it, but it's the band's foundation. It's in the ethos of the band. Now, I don't listen to a lot of the young bands, but I've had a lot of conversations with young musicians who say they were influenced by Black Sabbath, Zeppelin, Deep Purple, and the like. To that, I always say, "Well, what else? What other influences do you have aside from that?" They always look at me, and say, "What do you mean, what else? Other influences? We're a hard rock band, so we're influenced by hard rock." And I tell them that we were influenced by Chopin, Beethoven, Howlin' Wolf, Aretha Franklin, Billie Holiday, Lonnie Donegan, folk music, big band, swing, and Buddy Rich. I say that and watch their faces shift, and they go, "Well, what's that got to do with hard rock?" … "Well, that's the roots of Deep Purple, which is why we can sway in the wind as we do."
Ian also mentioned that the band has a writing session booked for March 2023.
Read more in VWMusic.
Thanks to Mike Whiteley for the info.