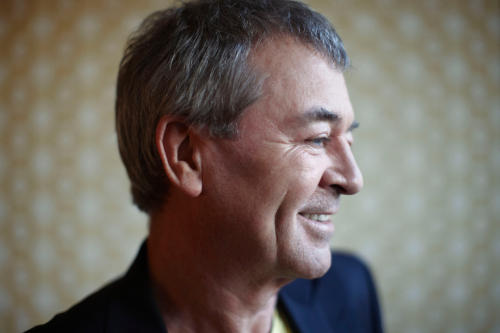 Ian Gillan spoke to the Taipei Times before the band's first ever appearance in Taiwan. The first part of the interview is from a telephone conversation and is hardly interesting, while the second was done over email and digs a little deeper than usual:
Taipei Times: When Deep Purple began in the late 1960s, a lot of rock bands were influenced by blues and R 'n' B. What artists in particular inspired you to sing and make music?

Ian Gillan: I grew up with classical music, jazz (well boogie woogie — my uncle was a pianist) and was a boy soprano in the church choir. Then I was touched by the young Elvis, Little Richard and moved on to Ray Charles and Ella Fitzgerald, somehow learning to play blues harmonica and absorbing everything from field laments to Delta blues and up the big river to Chicago…
Oh, yeah, about the new album:
TT: What's next for Deep Purple? Is there a new album in the works?

IG: No idea — we never make plans. 2010 is a busy year on the road — we don't finish until mid-December, so I guess we'll take a holiday then see what's what.
You can start your moaning now 😉
Read more in Taipei Times.
Thanks to Daniel Bengtsson for the info.