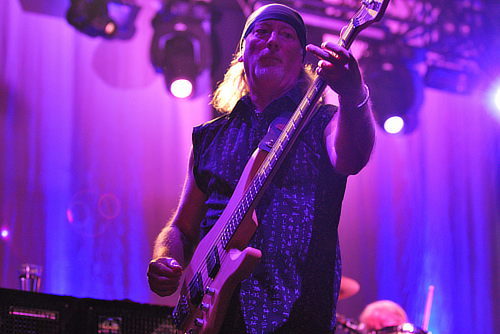 Roger Glover sends us an update from the road:
The tour is going really well so far. It was probably the best Australian tour we've ever done. The audiences get younger every time, and they know how to rock!

The Asian section of the tour is also superb, a lovely welcome wherever we go. It was especially good to play in Taipei, somewhere that we've never been before (and there's not many places like that left-we are very lucky).

The band is really enjoying playing and every night on stage is an adventure and a joy.

Thank you and good luck,
RG
Thanks to deeppurple.com for passing this along.