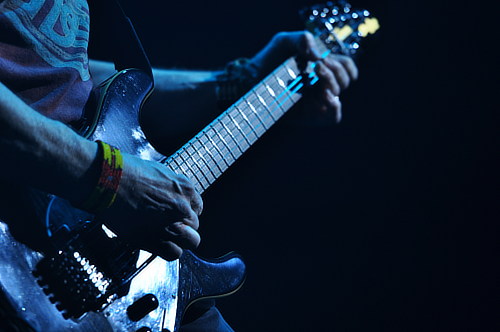 Guitar Player presents these bits of wisdom from Steve Morse.
In the early '80s, during his Dixie Dregs years, the Deep Purple guitarist shared some fantastic tips that many electric guitar and acoustic guitar players will no doubt still find useful.

We've had a rummage through the Guitar Player vault to bring you five of his finest…

1. Warming Up

"The important part about warming up is not to do it too hard right at the beginning – do it slow and easy, then work up. You want to get your muscles warmed up, and then let them relax and loosen up. Then go and do it some more.

"In three to five minutes you can get warmed up enough to break for about 30 seconds or a minute. Then you can practice for as long as you want, as long as you mix it up. Don't do too much of one thing."
Continue reading at GuitarPlayer.com.