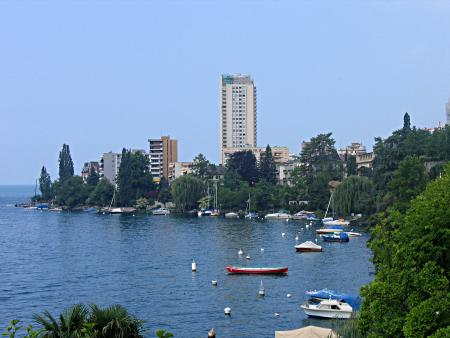 Tidal magazine is celebrating 50th anniversary of Machine Head with a special:
At the summit of heavy-rock greatness there are three entities: Black Sabbath, Led Zeppelin and Deep Purple. The trio is united in bombast but vastly different in style and legacy. Sabbath is immutable, untiring and dark. Led Zeppelin is mythical and flashy and lost in time. And Deep Purple is the band of gentlemen gunslingers, the professionals who streamlined the power of muscle cars into a sonic call to start your engines.

This week marks 50 years of Deep Purple's crowning commercial achievement, Machine Head, and a revival of affection for its formidable power is overdue. This was Purple's sixth album in four years — not including a live classical outing! — and the third long-player to feature the fabled second-generation "MkII" lineup with scream virtuoso Ian Gillan and bassist Roger Glover alongside the founders: guitarist Ritchie Blackmore, organist Jon Lord and drummer Ian Paice. Any one of these players alone would have been star material in any other band. Together, they comprised a proper juggernaut.
Continue reading in Tidal.
Sleaze Roxx continues the theme:
In early spring of 1972, Deep Purple unleashed their sixth (and most popular album) on the rock and roll masses en route to their part in a hard rock triumvirate influencing metal to come, along with fellow Brits Led Zeppelin and Black Sabbath. In comparison, the shelf life of most rock bands expire well before six records but somehow not only were Deep Purple able to hit their prime six releases in, they've managed to weather a break up and countless line-up changes to release a whopping 22 studio album including last year's impressive Turning To Crime. This is astonishing when considering that since the band's inception in 1968, only drummer Ian Paice remains, having rocked his way through over five decades alongside three different bass players, six vocalists, a couple of keyboard players and a group of highly acclaimed guitarists by the names of Blackmore, Bolin, Satriani and Morse.
Continue reading in Sleaze Roxx.
And so does Music Radar:
London 1969. There's something in the air. Flower power has wilted. The rock scene is sprouting chest-hair and testicles. Zeppelin are already out of the blocks, Sabbath are on their heels, and at a low-key club gig in June, Deep Purple's guitar wizard and dark lord, Ritchie Blackmore, is head-hunting the final members for his near-mythical Mk II line-up.

Given the animosity that would later derail the band's four-year run, perhaps it's apt that bassist Roger Glover sensed a malign presence in the crowd as he and vocalist Ian Gillan performed with doomed outfit Episode Six that night. "These two shadowy figures arrived," he recalled in Classic Rock of Blackmore and Purple organist Jon Lord. "I remember being rather scared. They were very dark, broody sort of villains. I felt they were from another world, not mine."
Continue reading in Music Radar.
Italian language Swiss site tutti.ch features writeup of the story how the album was made. Consult SotW lyrics for the English version. 😉
Wall Street Journal has also jumped on the anniversary bandwagon, but their effort is hidden behind a paywall. Let us know if there's anything interesting if you're a subscriber.