Mansion Global reports that a stately country house in Goring-on-Thames, Oxfordshire, once owned by Jon Lord is up for sale. The Burntwood Hall has an eponymous track dedicated to it on Jon's '82 Before I Forget album.
Today, Kate and Ian Gethin are the owners of the home. They paid a little over £5 million for the property in 2009, records show.

"The link with Jon Lord often provides an interesting talking point and we have seen photographs of him sitting at a piano in the drawing room," Ms. Gethin said in a statement. "The piece of music he named after the house is instrumental and I think it really captures the spirit of the property and surrounding countryside. It was obviously an inspirational and relaxing place for him to live—as it has been for us and I'm sure will be for others."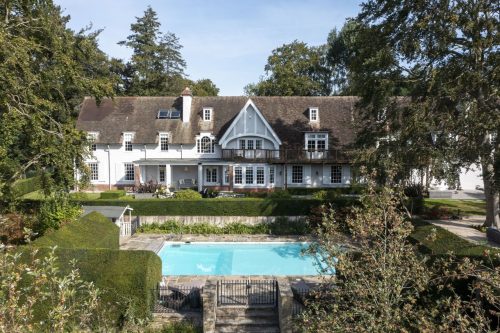 The house is listed at 15,551 sq ft (1,444.73 m2), located on a 9.81 acres (3.97 Ha) property, and comes with 8 bedrooms, 6 bathrooms, and 4 living rooms. The amenities include a bowling alley, a cinema, a swimming pool, a tennis court, a cricket pitch, and an outdoor kitchen. "Guide price" for the estate is £8,500,000.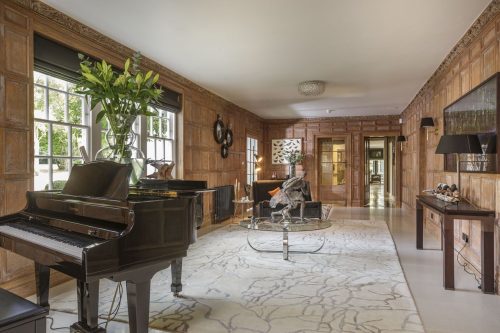 Thanks to Mansion Global and Savills UK for the info, and to Jim Collins for the heads up.