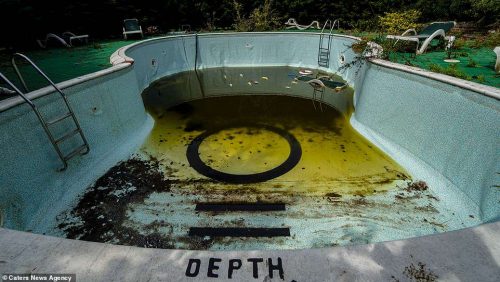 British tabloid Daily Mail reports that the mansion once owned by Ian Gillan (before being sold, converted to a hotel, which closed down in 2014) is now standing abandoned and in quite a derelict shape. This is the same mansion that Gillan put a guitar shaped pool in, as covered in his autobiography. This would essentially be a non story for a national newspaper if the property wasn't once owned by a rock star. Probably still a non story, but hey, we're dealing with tabloids here.
Read and see more pictures in Daily Mail.
Thanks to Jim Collins for the info.