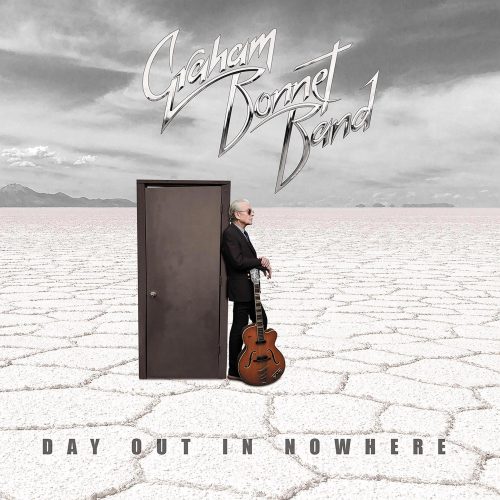 Graham Bonnet Band has a new album. It is called Day Out in Nowhere, and is due to be released on May 13, 2022, via Frontiers Records.
The album features a number of performance and co-writing guest appearances, including our own Don Airey.
Similar to the first two [Graham Bonnet Band] albums, it will reflect different eras of my career, but with a contemporary twist. I'm also delighted to be playing with the original members of the Graham Bonnet Band: Beth-Ami Heavenstone who has been my constant partner (on and off stage) since meeting back in 2012 and guitarist Conrado Pesinato, who's innate musical style elicits some of my best songwriting. Conrado and Beth-Ami also produced this record which made the process seamless.
Track listing:
Imposter
12 Steps To Heaven
Brave New World ft. Roy Z
Uncle John
Day Out In Nowhere
The Sky Is Alive
David's Mom
When We're Asleep ft. Mike Tempesta, John Tempesta
It's Just A Frickin' Song ft. Don Airey
Jester ft. Jeff Loomis, Kyle Hughes
Suzy
Graham Bonnet – vocals
Beth-Ami Heavenstone – bass
Conrado Pesinato – guitar
Alessandro Bertoni – keyboards
Shane Gaalaas – drums
Video for the opening track Imposter:
Thanks to BraveWords for the info.