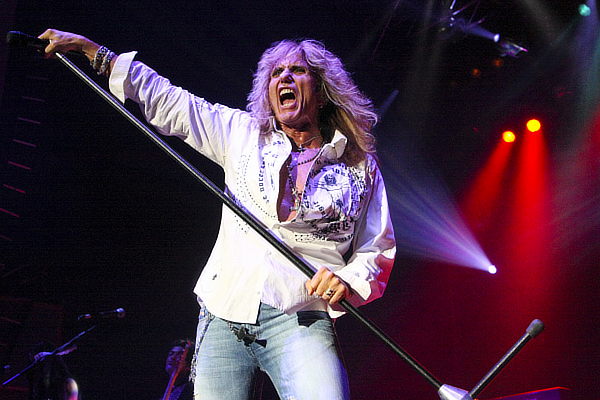 Blabbermouth reports that David Coverdale spoke to Argentinian Vorterix radio and when asked whether is there any truth to him retiring, said:
Well, no. I made the mistake of saying to a friend of mine, a journalist, when I was mixing The Purple Album, my tribute to Ritchie (Blackmore) and Jon (Lord) and Ian (Paice) and Glenn (Hughes). I thought, 'Wow! This could be an interesting last project for me to finish as I started, 'cause the first time anybody ever heard of me was the Burn album. So it was kind of a foolish thing of me to say. Then we went on an incredibly successful fucking tour, which we're finishing up editing, a DVD and a CD for spring next year of The Purple Tour experience. But, yeah, so I turned around to a friend of mine and said, 'You know, this would be a great way for me to stop.' I was very pleased with the album. And my co-producer, Michael, looked at me like I was fucking crazy. And then, of course, we had an amazingly successful tour last year. And then we started getting invited to come out this year. I think it was Reb Beach who said, 'Why don't we do a 'greatest-hits' tour? We've never done that.' Which is why we're doing songs like 'Judgement Day', 'Slow An' Easy', 'Crying In The Rain' — stuff we haven't done for many years.
Well, David, that offhand remark was not the only one which may have given fuel to the speculations.
Thanks to Blabbermouth for the info.