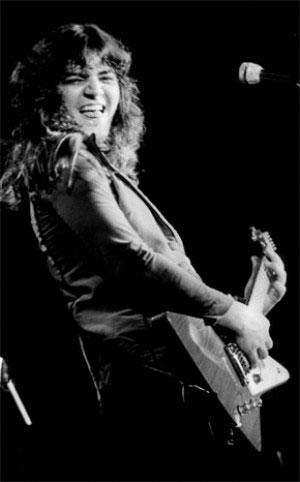 Tommy Bolin will be inducted into the South Dakota Rock and Roll Music Association Hall of Fame in April 2017. He will enter in the Spirit of the Music category, sharing it with Buddy Miles. Induction events will be held April 21-22, 2017 at the Ramkota Exhibit Hall in Sioux Falls, SD.
The South Dakota Rock and Roll Music Association was established in 2008 to promote and recognize musicians, venues, studios, disc jockeys, promoters, and other music supporters from across the state and surrounding areas for their contributions to the local music scene. Since 2014 the SDRRMA has also been raising funds and awarding grants to local school music programs for the purchase of instruments and training programs.
Thanks to Nigel Young and KXLG for the info.