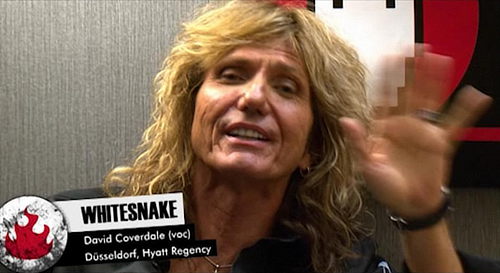 David Coverdale was a guest on US syndicated radio show In The Studio on the occasion of 25th anniversary of the eponymous '87 album, The conversation meandered far enough to touch his departure from Purple and management problems of the early Whitesnake days. You can listen to it online at In The Studio's website (requires flash player).
Some time last year he also gave an interview to German TV, where he talks about his connection to that country, says 'hi' to his granddaughters, and speaks how the reunion with Bernie Marsden came together. You can watch the interview at rheinraus.com.
Thanks to Blabbermouth and Daniel Bengtsson for the info.