Don Airey continues to add ad hoc shows to his summer schedule, the latest being "Beer and Music on the beach" August 10th, which does have a ring to it!
Apparently entry is free.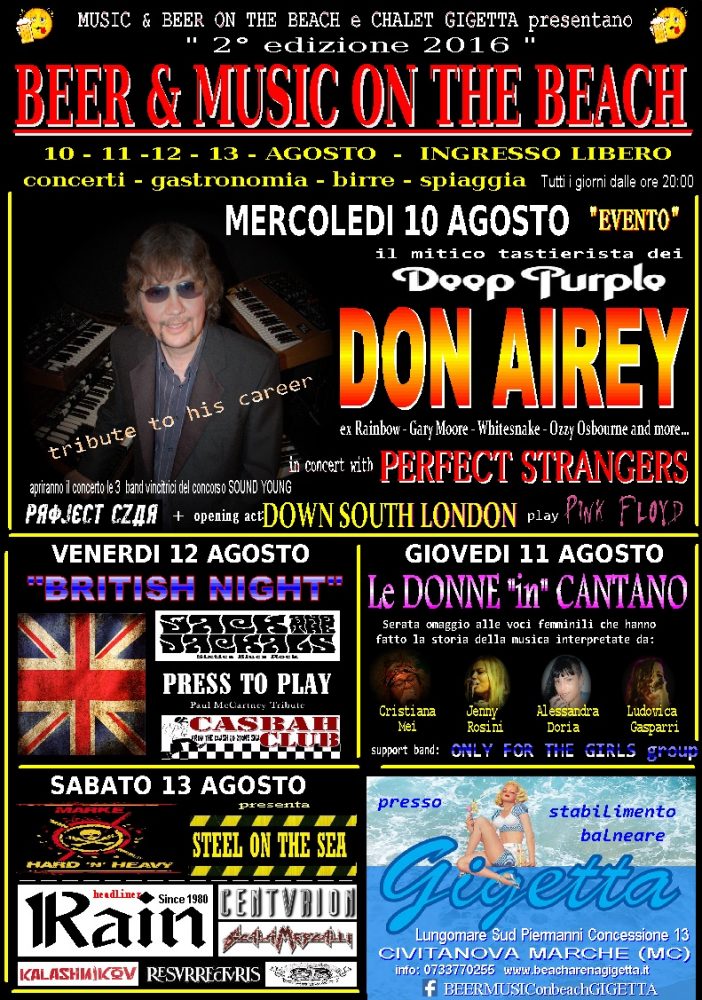 In addition he will playing at Cambridge Rocks!, a fund raising event for Addenbrokes Hospital on August 3rd.