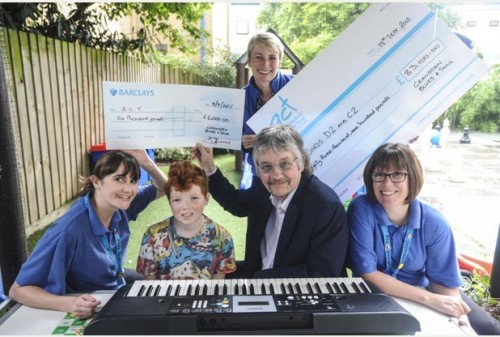 Don Airey has donated £83,100 (approx. $129,000 or €114,500) to the children's ward at the Addenbrooke's Hospital, Cambridge News reports. He visited the ward, presented the cheque, spoke to the patients and even played some keyboards with them.
Don raised the money over more than two decades by playing charity gigs, including the annual Gransden Blues and Soul, which he has been organising since 1993. About 1,000 people attended this year's concert on June 27 which raised £6,000 on this occasion alone.
Don's son has received treatment for a serious illness at the hospital in 1992.
When I was a regular visitor to the children's wards they were a real oasis of compassion when life was hard for our family. Addenbrooke's was such a help to us. We're forever grateful. I will keep supporting as best I can.
Addenbrooke's is one of the leading hospitals in the UK and is a teaching hospital affiliated with the University of Cambridge. The donation could not have come at a better time, as the hospital has fallen on financial hardship recently, projecting a £64 million deficit in 2015-16, and was placed in "special measures" administration.
Thanks to BraveWords and Nigel Young for the info.