Deep Purple headlined the 50th Montreux Jazz Festival this past Saturday, July 16. Swiss Air Force has sent their aerobatics team to greet the event. One of our readers just happened to be on a boat crossing the lake at the time and captured it: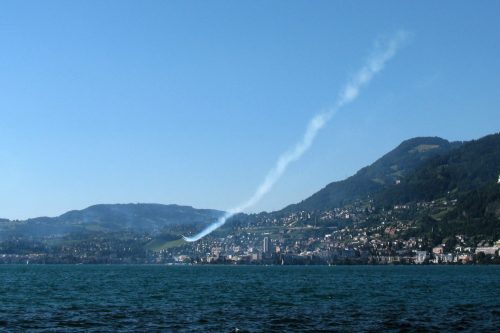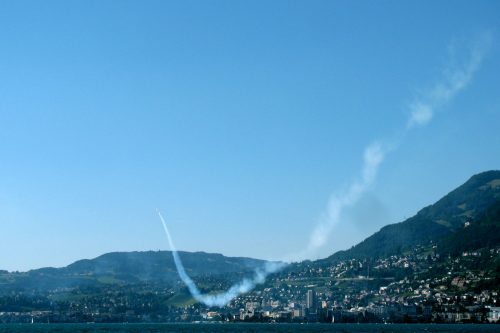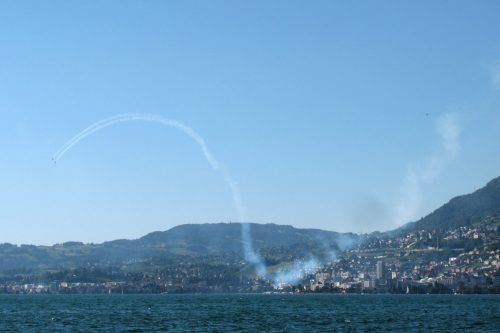 While another our regular saw the same from the shore:

All images are copyright © 2016 Axel Dauer, all rights reserved.
Video courtesy of Andrey Gusenkov.