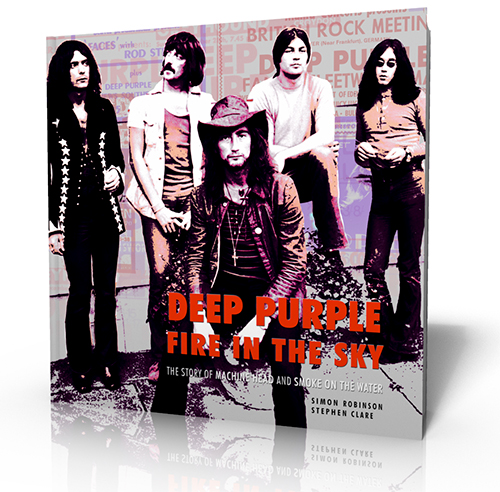 A new book by Simon Robinson, called Fire In The Sky, is tentatively due to be published on March 28 via Easy on the Eye Books. The book tells the story of making Machine Head, and is a follow up to Wait for the Ricochet from the same author. (By the by, the latter is now in second print and back in stock.)
And while Simon is not exactly famous for meeting the deadlines (the book was originally announced in 2016, to be published in 2017), the result is always top notch. Just check out the previews: page 1, page 2 and flip-through the mock-up layout.
What: Simon Robinson and Stephen Clare Deep Purple: Fire in the Sky, The story of Machine Head and Smoke on the Water
When: March 28 June 28 December 28, 2020
Where: Easy on the Eyes Books (online store)
ISBN: 9780956143990
Thanks to our editor emeritus Benny Holmström for the info.