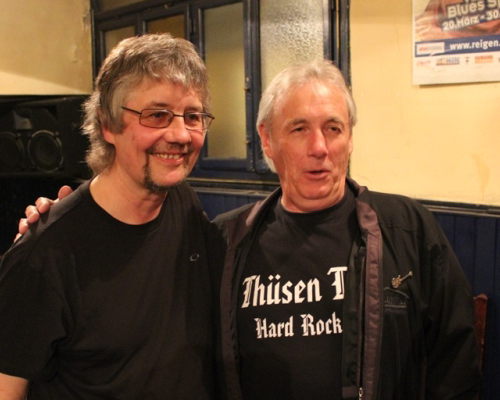 Classic Rock reached out to Nick Simper for a comment regarding his his conspicuous omission from the Hall of Fame inductees:
The first I knew about the Hall Of Fame induction was when I read about it and fans were complaining that I wasn't being inducted.

Maybe I am being naive, but I always thought that if a band gets into the Hall Of Fame then all members, past and present, are part of it. Obviously not.

Yes, it is a little strange that I am only only one from Marks I, II and III being left out, but I shan't lose any sleep over this. It's not as if I need to be given this award to know what we did in Deep Purple made an impact. And I'm sure it wasn't a decision that came from the band.
He continued on to elaborate that there's no (more) bad blood between him and the other members of the band:
I was in regular contact with Jon Lord before he died, and Ian Paice is always sending his best wishes through mutual friends like Bernie Marsden. And I have also toured with Don Airey, with whom I get on well.
Thanks to Classic Rock for the info.