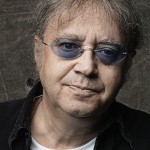 Detroit classic rock radio station WCSX has a quote from Ian Paice regarding the band's immediate plans:
We all come over to your huge country after the Christmas break. We start around the end of January. We'll go back into the studio in Nashville with Bob Ezrin; We had such a great time making the last record that we just want to try to duplicate that the next time around. There's plenty of material, probably more than we need, but there is a weeding process that happens when you start listening back in clarity. So, you know, the runts of the litter will be discarded and the best 10 or 11 tracks will be worked on.
Thanks to Blabbermouth for the info.