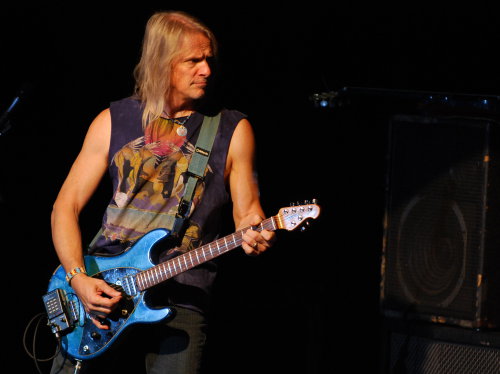 The "Dregs meets Transatlantic" project has finished it's first studio session. They've recorded demos of 11 songs. Mike Portnoy was reporting daily on his forum. About Steve Morse:
And Steve is absolutely the greatest…I've known him forever (DT [Dream Theater] opening for Deep Purple in 98, The Dregs opening for DT in 00), but to be making music with him is really a bit of a dream come true for me….he really is a musical genius…the way he writes and composes and thinks is truly inspiring…and his playing, well that speaks for itself! (He is JP's [John Petrucci's] biggest influence afterall) Just to hear him soloing away over some progressions in today's song gave me goosebumps!
Read more:
Thanks to Blabbermouth and Daniel Bengtsson for the info.