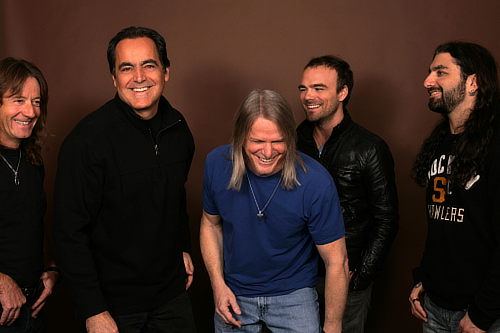 Flying Colors have appeared on Reddit Ask Me Anything this Friday, November 27. It is just too bad apparently nobody has realized until the last moment that 3pm EST is 9pm CET, which is just about the time Steve is supposed to hit the stage with Purple in Frankfurt. His postfactum contributions, however, were quite interesting — from aviation safety to Asian food.
Does the band like audiences who sit quietly and listen, or fanatical audiences that scream and shout during the entire show?

Steve Morse: I like both. Most bands only think that the loudest audiences are getting into it the most. From my own experience as a listener, I know that there are some very moving points in my history where I didn't jump up and scream, but just soaked it in……….and loved it.
Is there a particular Flying Colors song or (musical passage) that never fails to move you emotionally?

Steve Morse: For me, Peaceful Harbor. I came up with the chord progression the night that I found out my next door neighbor's son had died in an accident. He was the same age as my son, Kevin, and they were friends. It was a sad song that came out, but had no lyrics, we all added to it, and the lyrics now are perfect for everything I was feeling.
Read the full transcript of the chat on Reddit.