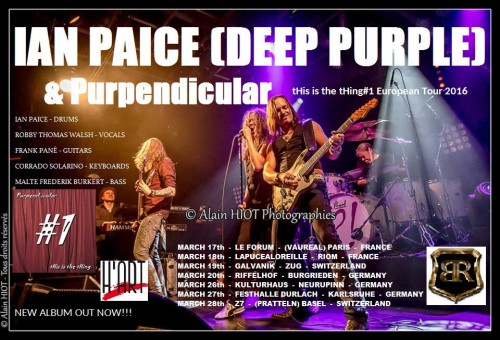 Ian Paice will play a(nother) string of dates next March with Purpendicular. The tour will be in support of the band's new album tHis is the tHing#1, but the setlist will also include both Purple classics and rare tracks.
The lineup for this tour will be:
Ian Paice – Drums
Robby Thomas Walsh – Vocals
Frank Panê – Guitars
Corrado Solarino – Keyboards
Malte Frederik Burkert – Bass
Full details in our calendar (with a couple more dates TBA).
Somebody Done It featuring Ian Paice from tHis is the tHing#1, live at Riffelhof, Burgrieden in Germany, March 14, 2015:
Thanks to Gerry Doyle for the info.