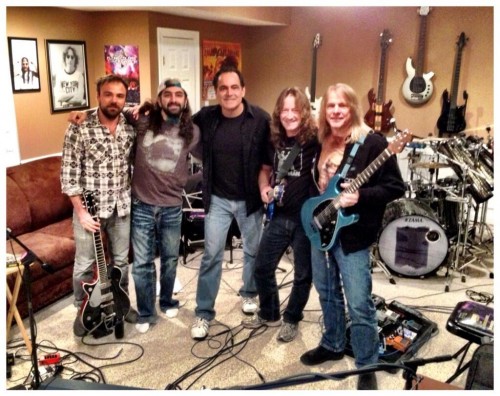 Flying Colors will be answering questions on Reddit's Ask Me Anything today, November 27, between 3 and 4 pm EST.
What: A live interview with the full band on Reddit's IAmA forum, where you ask the questions. Well, not just you. And not you if you're not there. So be there! Ask Mike about his beard! Ask Neal about Mike's beard. Ask Steve about his jet fighter (seriously). Ask Dave about his helper monkey (not so much.) Ask Casey about his hat. Ask his hat about Casey. Ask Bill about writing this instead of his thesis.
Where: http://reddit.com
When: Friday, November 27 at 3PM Eastern Standard Time
Thanks to BraveWords for the info.