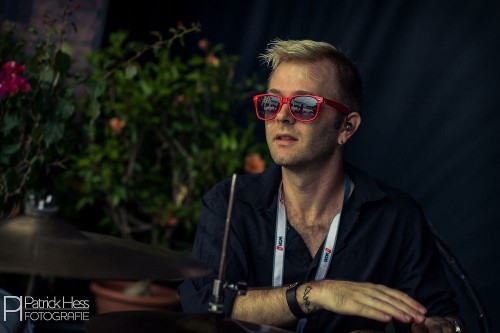 Deep Purple Italia has an interview with David Keith, the drummer from Blackmore's Night who was also tapped to play the three gigs next summer under the Rainbow moniker.
How is it working with Ritchie Blackmore?

Ritchie certainly has a reputation for being difficult to work with, but I have honestly found it to be easy. Ritchie knows what he wants, and will continue trying different things till the sound is right. I have no problem changing what I'm playing- I'm not out to prove anything to anyone. I simply want to play the song well. This is his music, his vision – so leave your ego at the door, listen, and be flexible!

Have you guys rehearsed all together yet? If not, where and when are you planning on rehearsing (Europe, USA..)?


We have not rehearsed yet, but will be doing so very soon, at a secret location, somewhere here on Earth haha.
Read more in Deep Purple Italia.
Thanks to Francesco for the info. Photo credit: CozyThisOne (via Wikimedia Commons).