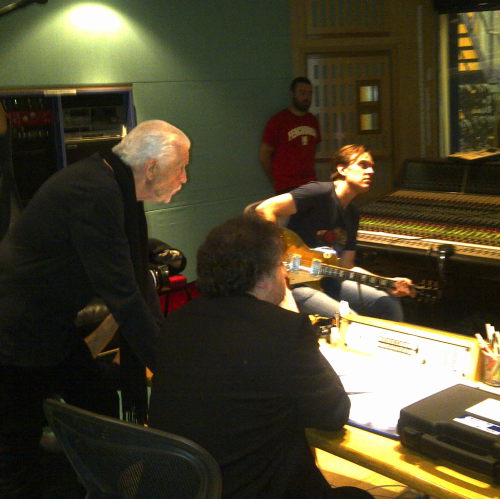 Last week Jon Lord was working at the Abbey Road in London on the studio recording of the Concerto for group and orchestra with Paul Mann, Joe Bonamassa, Kasia Laska and Steve Balsamo.
Kasia Laska tweeted on October 14:
Just bought a ticket to London. Going to record Concerto For Group and Orchestra part next week. So happy!
And later, on October 20:
Oh,And guess who was there?Yes, Jon Lord.It was so great to see him again!
http://www.youtube.com/watch?v=Q_tTnJoc12I
Bonamassa writes on Facebook:
Great day in London.. Thank you Scott at Classic Rock for the great hang and to the wonderful Jon Lord for allowing me to play guitar on his symphony today.. It was such an honor and a thrill for me.
Thanks to Andrey Gusenkov and Yvonne Osthausen for the info.