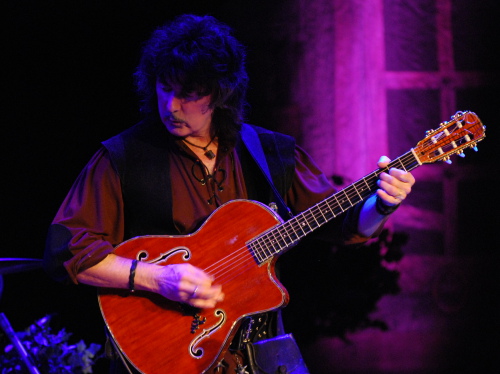 According to their official website, Blackmore's Night are "diligently working in the studio and going into final mix stage on the new CD". No word on the release date yet.
In other news, Realms of Fantasy Magazine has published an interview with Ritchie and his better half:
WL: Is there any question that you've always wished someone would ask you in an interview, but no one ever has? If so, what would be the answer?

RB: Why do I not have a lower back tattoo. The answer is that it is called a tramp stamp, not that I have anything against tramps. We are all tramps at heart.
Classic Blackmore 😉
Read the rest of the interview.