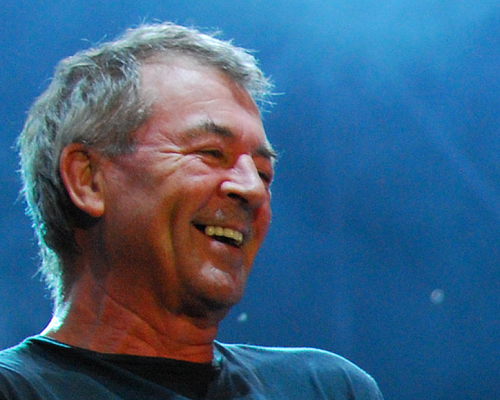 It's that time of the year again — time for Deep Purple to get snubbed by a certain Hall of Fame. The band's name has appeared on the nomination ballot once again, and Classic Rock reached out to Ian Gillan for a comment. His response came in most unambiguous terms:
I have no respect for them. They're the kind of people that having seen A Hard Day's Night decided that The Monkees would be America's equivalent to the Beatles. They've no idea what goes on in the big, wide world outside of their self-arbitrating surroundings.

To me, those people are bloody arrogant and rude. I've heard that somebody on their committee dismissed us as one-hit wonders. I couldn't figure out whether that hit was Hush, Kentucky Woman, Black Night, Strange Kind Of Woman, Child In Time, Perfect Strangers, Knocking At Your Back Door or perhaps even Smoke On The Water.

I'm very grateful for the other bands and artists that stood up for us with a view to our induction – that's nice of them. But I wish that the Hall Of Fame had had the discretion to ask us first. It's now become a debate in which we are too late to have the final word.
I'm sure that my mum would have been pleased and it all sounds very grand, but just take a look at who's in it. I once wrote a song called No Laughing In Heaven which was about not wanting to go to heaven due to the company I'd be keeping, and with a few exceptions, the Hall Of Fame is pretty much the same thing.
Thanks to Classic Rock for the info.