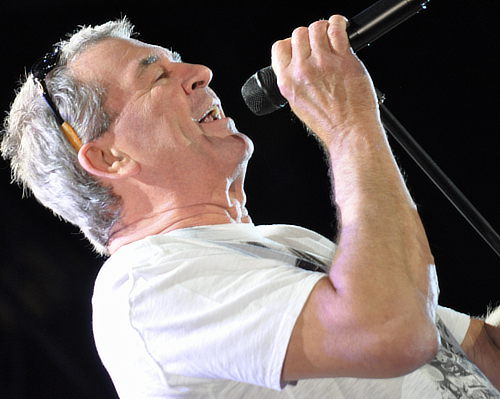 Now what?! promotional campaign is upon us and Big Ian spoke to Noisecreep. He talked about Bob Ezrin, garage bands, Cliff Bennett, Rock'n'Roll HoF, congregational euphoria, and his most memorable show.
Bob Ezrin, huh? Not too shabby.

Between you and me [laughs], because this is just like us sitting in a bar or something, the one weakness that Purple always had, to me, was the sound of the records. Generally, I've always been slightly disappointed in sound and this new album wipes away everything we've ever done ever. I'm thrilled and delighted with what Bob was able to do. The first monitor mixes I ever heard from these sessions I just sat back and said 'oh my God, what he has done it's perfect.' Everything was so clearly defined from the guitars to the Hammond organ. The definition is just remarkable. We always had a sort of delightful sound, don't get me wrong. But I felt we were always kind of lacking a power thing that we finally have now.
Read more in Noisecreep.
Thanks to Blabbermouth for the info.