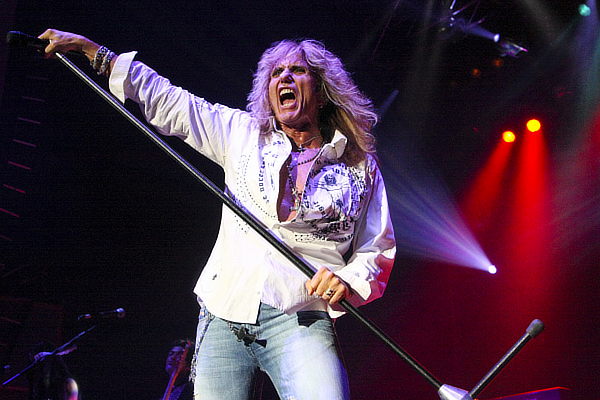 David Coverdale gave an interview to the Noisey, a Vice magazine musical offshoot. Amidst the now familiar story of him getting in touch with Jon Lord, then after his death reconnecting with Ritchie Blackmore, which resulted in The Purple Album, he mentioned that he'd be 'totally down' for a one-off show involving all the members of Deep Purple:
I don't wanna do anything I can't stand behind. It's why I stepped away from the project with Ritchie. I would have fucking loved to do it, and even earlier this year his manager had called me and asked if I'd do a song for Ritchie, and I said, "Yeah, but not an old one that we've done. He must be sitting there jamming on some riffs. Tell him to send me some riffs, and I'll make a fucking song out of it." It's what I do. So far I haven't had any new Ritchie riffs to mess with, but it would be fantastic for me as it would be in fulfilling one of Jon Lord's ambitions to have all surviving members of Deep Purple do a fucking big show as a "Thank you" to the insanely loyal fanbase that Purple has, and not only Deep Purple, but all the splinter groups. I'm totally down for that.
Read more at noisey.vice.com.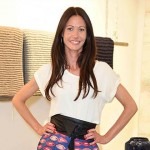 In slightly related news from our home decorating celebrity gossip department, if you happen to be shopping for vintage furniture in Munich, a store called JJ Company in Thierschplatz 4a might be worth a visit. Exklusiv-münchen.de reports that it boasts Madonna, Uma Thurman, Victoria Beckham, and Barak Obama among its customers. Oh yeah, and it is being run by David's daughter Jessica Schröder-Coverdale.
Thanks to Yvonne for the info.