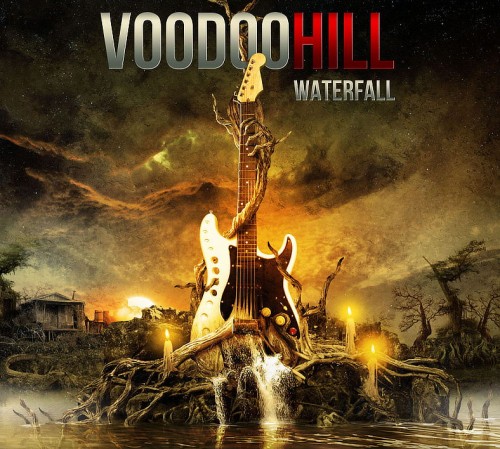 Voodoo Hill, an on-and-off project of Glenn Hughes and Italian guitarist and producer Dario Mollo, will be releasing their third album Waterfall on October 16 via Frontiers Records.
Mollo comments on the album:
It was right in the middle of this creative spring that Serafino of Frontiers called me to see whether I wanted to finally work on a third Voodoo Hill album after all these years. He said Glenn Hughes was available in principle, so the next thing I did was to choose the 11 songs which I thought suited the project the best. In comparison to the previous albums, I wanted to have Glenn more involved in the artistic decisions, so I sent him the songs before the final mixes in order to have his advices on the final result. That was a precious process that brought substantial changes, for instance on "Last Door", where I literally changed the entire guitar riff to make it work better with the vocal melodies. In the end the song was basically rewritten and dramatically improved. It was a fabulous creative process, which I am truly confident will last more than a bunch of listening sessions and will offer a lot of enjoyment to all those will want to follow Voodoo Hill in this exciting musical venture.
Track list:
All That Remains
The Well
Rattle Shake Bone
Underneath And Down Below
Waterfall
Karma Go
Evil Thing
Eldorado
White Feather
Sunflower
Last Door
Dario Mollo — Guitars
Glenn Hughes – Vocals
Dario Patti — Bass, Keys
Riccardo Vruna – Drums
Andrea Maiellano — Additional Bass on 3, 4, 6
Vladimir Ruzicic Kebac — Drums on 7, 9, 11
Thanks to BraveWords and Frontiers for the info.