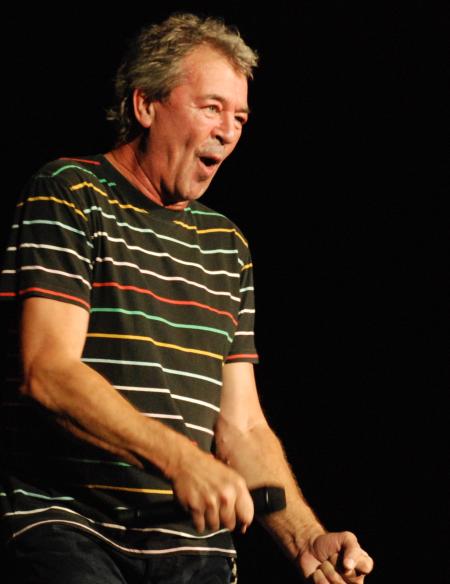 Ian Gillan gave an interview to Classic Rock on the occasion of, ahem, 27th anniversary of The House of Blue Light release. He spoke about doing crosswords, cooking breakfast, fixing his roof (and he did't mean a hair transplant), and the importance of always ending up at the pub. And what's a good interview without some amusing anecdotage?
I remember when we did Perfect Strangers I was still signed individually to Virgin, and I went to London to play Richard Branson my new solo album. I went in and he and his team were all there in a playback room. I gave him this cassette with all the tracklisting on it and he put it in the deck. There was all this feedback, and then you heard 'Postman Pat, Postman Pat, Postman Pat and his black-and-white cat…'! My daughter had recorded over the thing. Un-bloody-believable!
Read more in Classic Rock.